Earlier this week, I continued my search for apartments in Houston. I came across one particular community that caught my eye. I called their number only to find out it was a call center for their communities. I'd been through these calls before, and they give inaccurate information because they're unfamiliar with the property in question.
My conditions were simple-
Top floor

9-month lease

W/D Connection, minimum
The agent quoted me for a 2nd floor (because it was cheaper), 9 month lease, with W/D connection.

It was perfect for me, minus the square footage. But at this point, I didn't care anymore. It was right where I wanted to be and at the price range I'd been fighting long for.


It even included "free cable."
Well, it was incorporated in the monthly rent, and you didn't have the choice of opting out. I read somewhere that it had to do with people stealing cable and the apartment complex had to charge everyone for it.

I found good reviews online- which was quite a shock since I was used to seeing poor reviews of the other communities I'd been looking at. We had previously come

across cockroaches, gnats, water damage, mold, vandalized units, and shady characters.
I called a few other places just to have some backups for my Saturday hunt. None of them compared to the one I had my eye on, and I was hoping this would be the last one I would look at.

I set up an appointment for Saturday morning and went to pick up my friend because he wanted to lend his support. Most importantly, I just think he wanted to see what I was getting myself into. He had previously cautioned me clear of bad complexes and I knew his opinion was honest.
We made it in to their parking lot and I was already happy. It was clean, quiet and surrounded by other upscale complexes. I didn't mind the poor choice in color at all. I spoke with the leasing agent, and after waiting for a while, she agreed to show us the last empty apartment that had been leased out the day prior.
She went through the presentation of the complex,
"We have 450+ units, one HPD officer onsite, one pool, 24/7 crew maintenance, gated community, free cable, and full size or stackable washer/dryer units."
"Wait, I'm sorry- did you say the apartment has the actual unit, not just the connection?" I peeped.
"All of our units have washers/dryers" she answered

I was humming the hallelujah chorus in my head. I'm taking it, I'm taking it.
And I hadn't even seen the apartment yet.

She unlocked the door to a very dark apartment on the first floor. I soon as I walked in, my friend and I looked at each other and thought the same thing.
"This is the exact same layout as yours! Just a tiny bit bigger." I said
"Yeah, I think you're right" he said.
We made the tour, which only took 37 seconds, and concluded it was in fact the same as his apartment. I'd learned to deal with his space for almost 5 months, and it had never bothered me, so I was ready to move into this apartment.
We went back to the office and filled out the application. She ran my information, and because I have spectacular credit, I didn't need to pay a deposit. I gave her my $170 check for administration and application, and she told me what I would be getting:

"A prorated rate for September at $416.87, and monthly rent at $481. You will
be on the third floor, in the 1/1 apartment at 513 sqft. Your unit will be facing the street. You can come sign the lease on Thursday and pay the first month's rent on the day of your move in, September 5. You are responsible for setting up the utilities such as water, electricity, etc. in your name prior to move-in"

I was so excited, though I remember my nervousness overshadowing that. We thanked her for her help, and were on our way.
We went to Ikea for their Swedish meatballs for lunch to celebrate.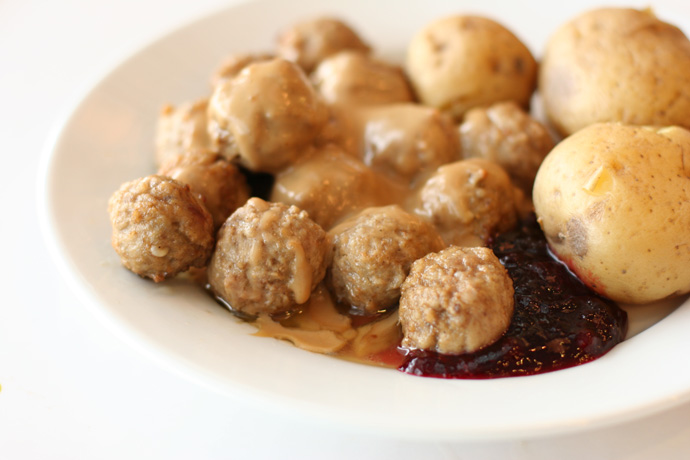 I texted and facebooked my friends with the good news and they all asked the same thing:
"So when's the housewarming party?"
I was a bit hesitant about it, but soon remembered they were flakes about showing up at my parents' 2100 sqft house, so I said the only thing I could think of-

"Guys, as soon as I open the door, I'm halfway through the apartment. I just don't know where I'm going to put all of you!"